Garden Visions Metal Art Sculpture

"Turn Your Garden In To A Gallery"

Flowers of all varieties come in all shapes and sizes. Flowers are created from 18-20 gauge steel.  The flowers you see are abstracted, sometimes they are designs represent a real flower with slight changes.  Each flower is unique in shape, colors, and pistons.  All the flowers are hand bent.  Special features appear in the pistons and stems.  Pistons are made from found parts (bolts, screws, pipe,washers, nuts, door knobs) actually anything that i can find that is weldable. Stems are elaborate in detail they have metal wraping, steel leaves, and curling wires. Some of the stems are even braided together with other 1/8" wire. The petals of the flowers sometimes have unique spiral cuts, negative cuts,and slits in the petals, this helps in bending and creating a unique presentation. Flowers can be made order any size, color and diameter. The price ranges vary from $25-$55. 

mulit-petal, #20 delightful, 28",                  $30

Iris, 24" @ $30,  3' @ $50

#20 with holes, 27" - $30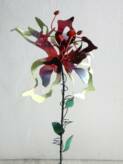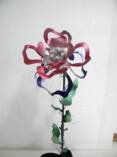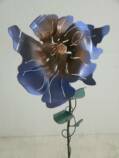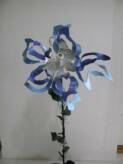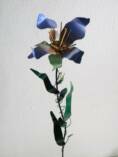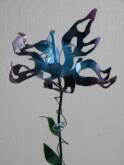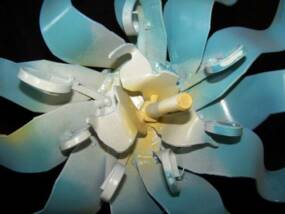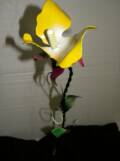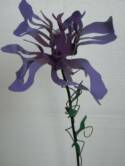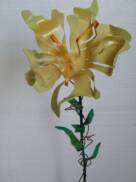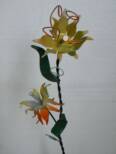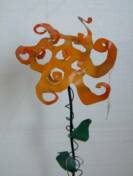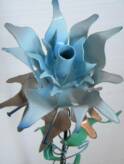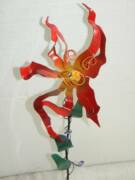 #20- multi-petal, 28"- flower,--$30

#20- mulit-petal, 3' flower,   $50

Petunia, 8 petal,    28", $30

3 petal, double mount,24" - $25

Elegance, 36", double mount, $45

Tulips, Double layer, two flowers, 25"- $30

Tulip, Double layer, single, 24"- $30

Tulip, triple layer design, 27", $40

Elegance, 36", double mount, $45

                Close-up view

Crazy Zena, elaborate piston design,                                     36"- $40

#20, flower Flame, 28",                  $30

WindDancer, 28",                   $30

See what is for sale now on E-Bay, LCM1204, pay with paypal, get shipping discounts on multiple item purchases.

Contact Amy Ludwig (402) 988-8253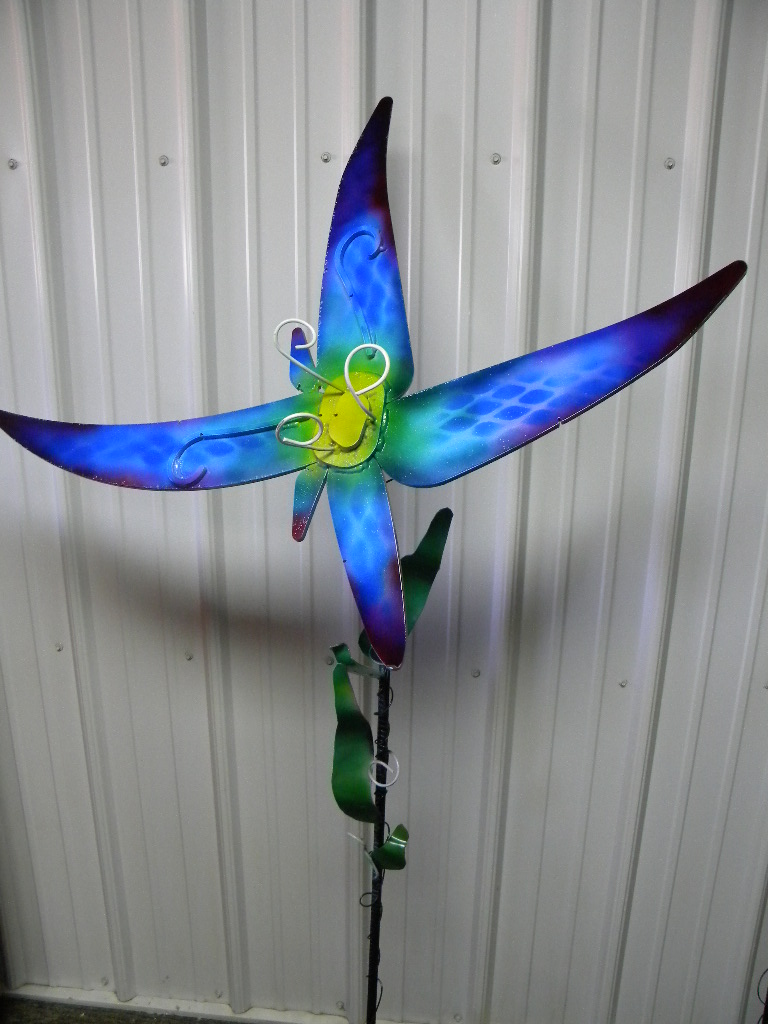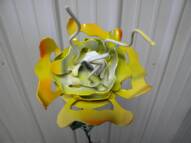 Bonnie- 28" bumpy petals, $40