Garden Visions Metal Art Sculpture

"Turn Your Garden In To A Gallery"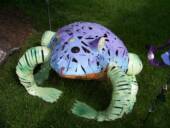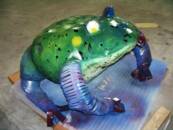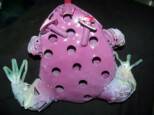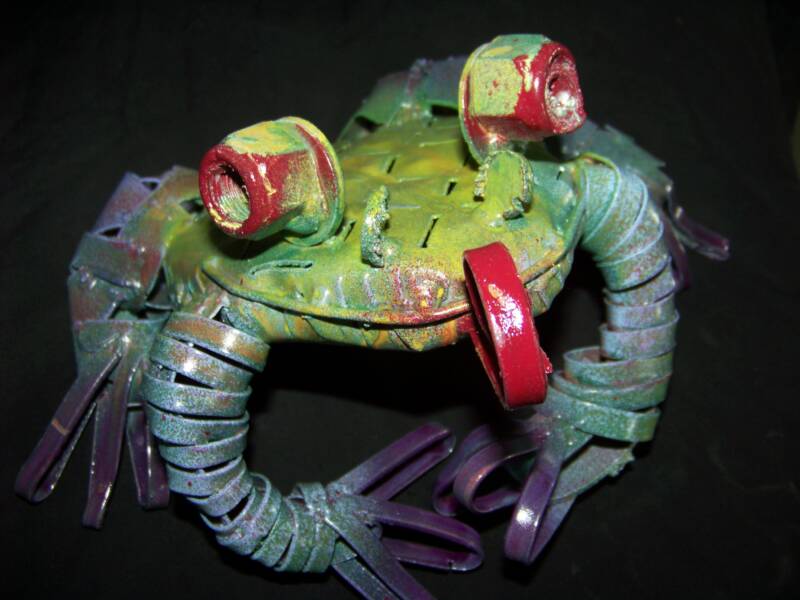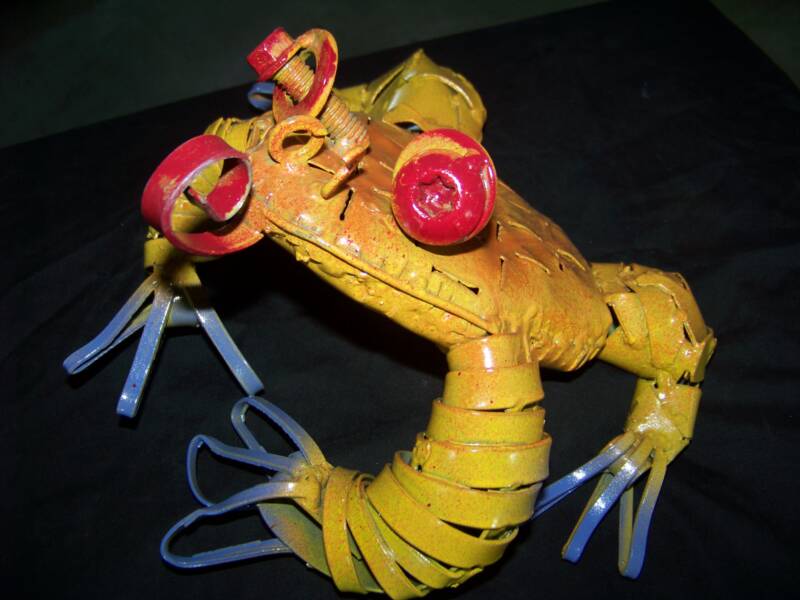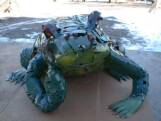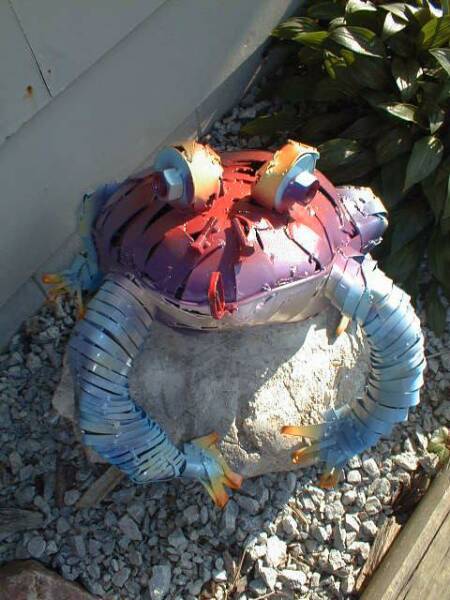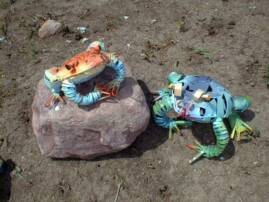 Frogs are one of my top sellers and come in all shapes and sizes.  Frogs are created from 18-20 gauge steel.  They are created from a variety of techniques. Puzzle style is created from welding pieces of steel together until I get the shape I want.  The other style is using patterns on the top of the frog (circles, diamonds). All the frogs are hand bent and shaped by hammering the steel. Puzzle style frogs have large bodies while pattern style frogs are thinner. Frogs have their own personalities and each time they are created they show something new.  Special features are eyes, nose, tongue, feet.  Eyes are created from various found parts (washers, bolts,ball-bearings, etc.); nose is created with bolts, tongue is a metal strip along with some of their feet. Frogs can be made order. The price ranges vary from $60-$80-$150-$200-$300-$500.  Colors also vary.

Contact Amy Ludwig (402) 988-8253