Garden Visions Metal Art Sculpture

"Turn Your Garden In To A Gallery"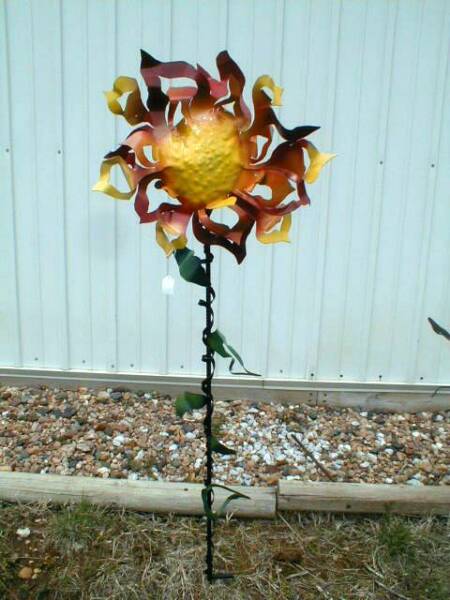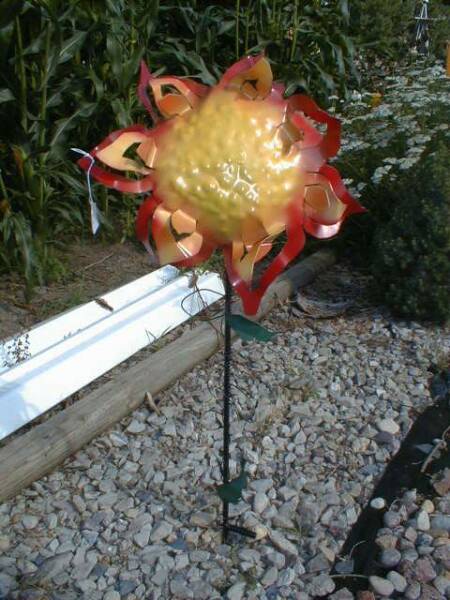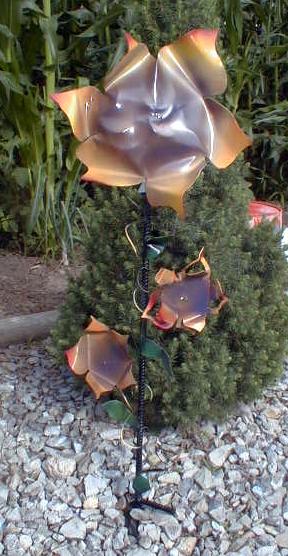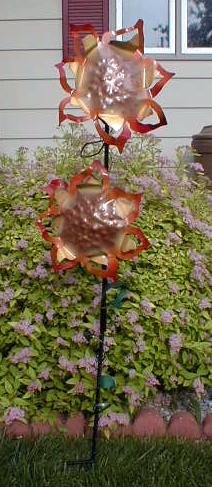 Large, Medium and small sunflowers are made from 18ga. and 20ga. steel. Flowers are hand bent and painted in a variety of colors. Centers are either hammered with point, sledge, or show cut designs. Flowers can be single, double or tripple tier flowers. Stems are accented with leaves, spirals, wire wrap. Large flowers are 5' tall with 6" inserted into ground.

Medium sunflowers are 3' tall with 4" inserted into ground. Small sunflowers are  2'tall with 4" inserted into ground.

Large and Medium made with rebar and small 1/4" rod.  Flowers are primed, painted and sealed.  Made to last in all weather conditions. Easy to ship. Large flowers are made collapsable.

Large, 4 tier,5'

$75 + $25 sh

Large, single tier, 5'

$65 + $25 sh

Large, 2 tier,5'

$65 + $25 sh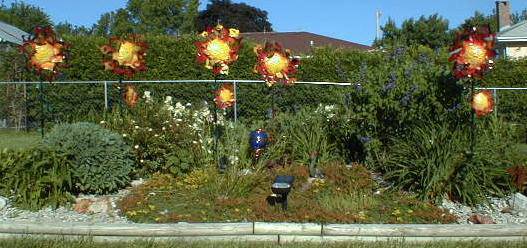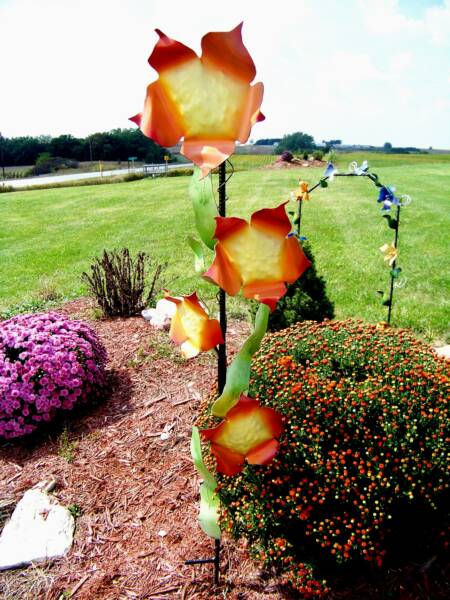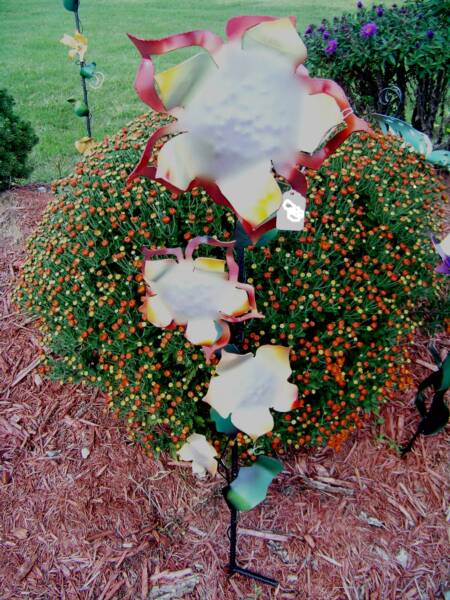 4' sunflower , 1=$50  2=$55,3=$60