Garden Visions Metal Art Sculpture

"Turn Your Garden In To A Gallery"

Large, Medium and small Turtles are made from 18ga. and 20ga. steel. So many varieties. Patterned shells are hammered to create roundness as well as all other shells that are made from steel tops. Turtles are fun and whimsical designs that add communication pieces to your landscape. Some designs are made from found parts and the legs are wrapped with steel strips. Eyes are made from a variety of found parts (ball-bearings, washers and etc.). Made to last in all weather conditions. Easy to ship. Price ranges from $25-$175.00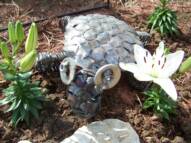 hammered diamond pattern shell $50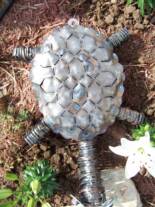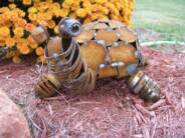 Shape turtles range from $30.00 to $200.00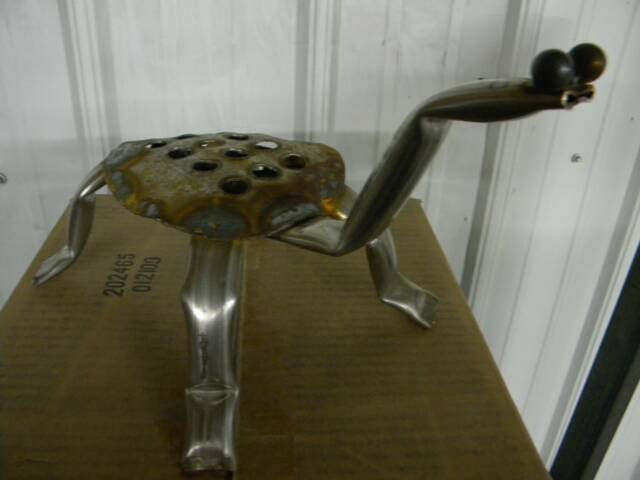 Circle shell design  11"x9"x8"

$25.00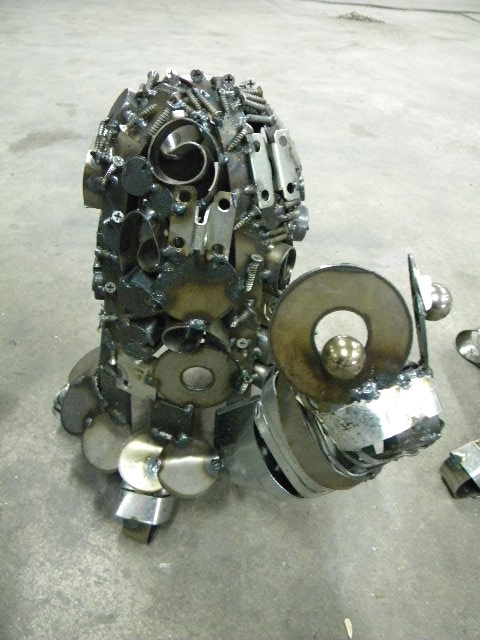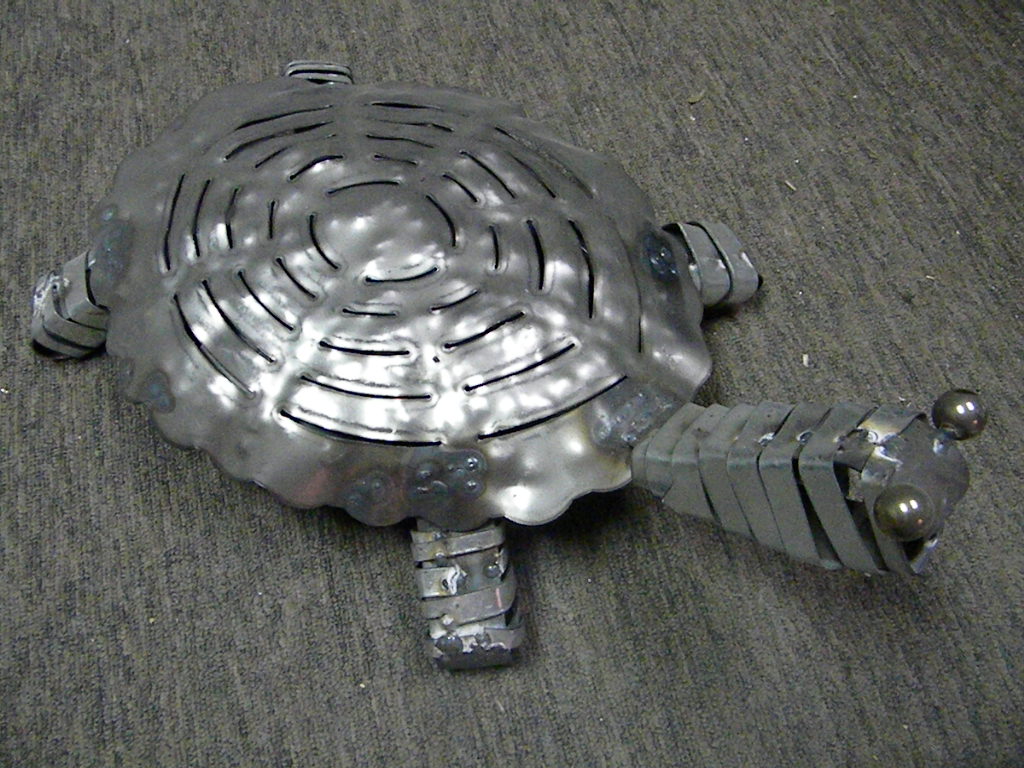 Contact Amy Ludwig 402-988-8253

Found Part Turtles (never the same) $75 approximately 12' diameter shell

Top Hat Turles (found parts) 18" Height $100.00