Garden Visions Metal Art Sculpture

"Turn Your Garden In To A Gallery"

Butterflies are a popular sculpture and come in all shapes and sizes.  Butterflies are created from 18-20 gauge steel.  Butterflies come in three styles; (Monarch, Tails and Round) each piece is unique and has very elaborate detailing in the wings. All the butterflies are hand bent and shaped by hammering the steel. Monarch style resembles the actual Monarch butterfly. Tails is known for elaborate wings and tails at the end. Round is known for decorative cuts in wings and fuller wingspan top and bottom.  Butterflies have long black antennaes that curl and sometimes come with legs.  Each piece has a unique color scheme.  Butterflies can be made to order. The price ranges vary from $20, $25, $30, $55.  Colors also vary.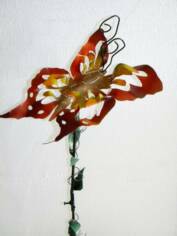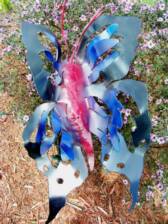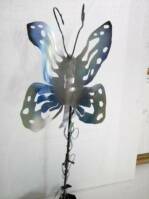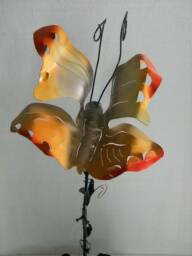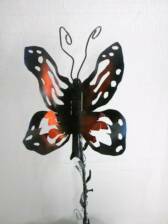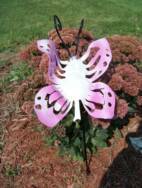 See what is for sale now on E-Bay, LCM1204, pay with paypal, get shipping discounts on multiple item purchases.

Tails, 3', collapsable stem, $55

Monarch, Braided stem      design, 18", $20

Monarch, 3', collapsable stem,                    $55

Rounded, 3', collapsable stem, $55

Monarch, 3', collapsable stem,                    $55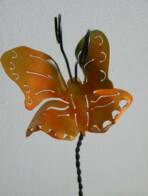 Rounded,18, Braided stem, $20

Tails, 3', collapsable stem, $55

Contact Amy Ludwig (402) 988-8253